Hey guys!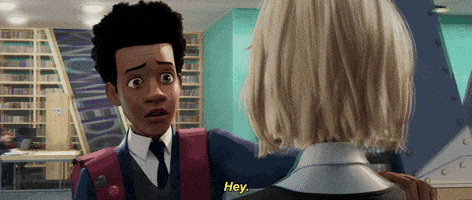 Just wanted to give you all an update. My blog may seem to be changing a bit but there is a method to my madness. I'm also still writing, reading and doing stuff!
Table of content. Hee hee hee.
Cover reveals, book reviews, new books, oh my.
What's being written?
Current News
Cover reveals, book reviews, new books, oh my.
So, my blog has lots of book reviews, cover reveals and new book releases on it now. I feel like the book reviews are self explanatory… I read, I review, I share here. The cover reveals however, come from a different place, but it is still a place of love!
I have a friend, Dan who was having a book cover reveal through a PR company (https://www.storytellersontour.online/). He shared the link to the reveal for bloggers to sign up and share. I'm a blogger! So I checked it out! In the long run I decided to do it and I really enjoy sharing the covers!
They are beautiful and it brings eyes to the authors books as well as my blog. It's a win-win! These same companies run book release and review promotions so occasionally I participate in those as well.
What's being written?
I just finished #NaNoWriMo, writing book 5 in the Michael Taylor series. Finished the manuscript in 27 days. It was hard work because I wasn't entirely ready to write this book but I knew if I didn't, the series would be REALLY hard to keep moving. I've already released 3 books in this series, book 4 is done and I have it listed to release early in 2022. Seems like a lot of time but each book takes about 6 months to release. If these manuscripts ain't done, they don't release! Plus I want to make sure I'm timely for my readers.
Now that is done… I'm editing for my short story collection! So excited to release this book. I'll be sharing the progress on this book regularly starting in a few weeks. Here's a few details about the collection:
8 stories with Female main characters!
Genre's of the stories include Horror, Romance, Crime Fiction and Sci-Fi.
These stories illustrate that women are powerful, and can be rational thinkers under pressure. They can also be devious. They can fight, they can protect, and they can win… and it can still be interesting to read about.
I'm super jazzed to share these stories with all of you!
Current News
My #ownvoices novel, Alyssa Fairfield is available now! Read about Alyssa Here, and find the book on Amazon here!
I'm going to have a sale on the books in my Michael Taylor series soon! Follow me on Twitter to see the announcement!
I'm working on a "Removing Undesirables Series"! As I'm going through my editing, I wanna share the words that I work to remove from my second draft and how I remove them. Words such as JUST, HAD, SO, and THAT. There are also words or phrases you may not think of removing! But everything I will talk about removing, you'll see why it needed to go! Stay tuned!
That's about it! Peace out!